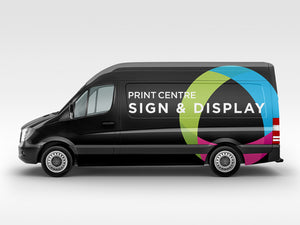 Vehicle Graphics
This product is bespoke depending on requirement. Please contact us if you are interested in this product and would like a quote.
-----------------------------------
We are able to create bespoke designs to fit any vehicle that is required from cars to lorries.
To make sure your design will live up to its full expectation, our expert installation team will fit it for you as well.

---