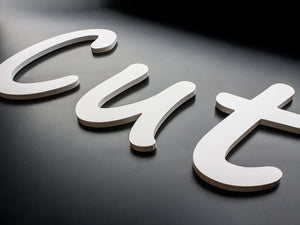 CNC Products
This product is bespoke depending on requirement. Please contact us if you are interested in this product and would like a quote.
-----------------------------------
CNC is a great tool that can offer a range of services from cutting out bespoke shapes to letters to acrylic screens. We can digitally cut and router a number of materials including foamex, acrylic, dibond and correx. 
All products produced by our CNC machine are bespoke. Please email us with your proposed design and we will see what can do for you.
---